News
---
Back to News Articles
CAPAZ-MEX welcomes new providers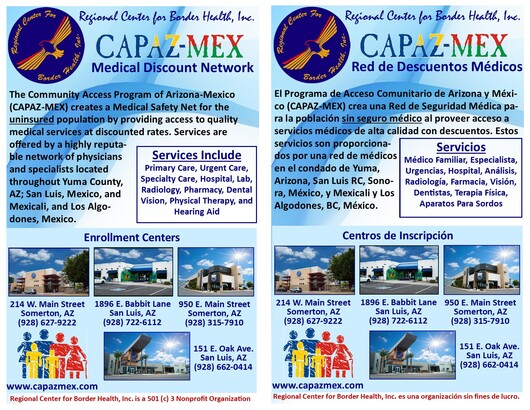 Yuma, Arizona.- (April, 2023) The Regional Center for Border Health, Inc. would like to welcome new Medical Providers to our CAPAZ-MEX Medical Discount Program serving in San Luis Rio Colorado, Sonora, Mexico.
Dra.

Martha Karina Rincón Salgado

Dra. Silvia Mariela Garcia De la Torre

Dr. Julio Cesar Duarte Valle

Dra. Guadalupe Chavez Pena
Thank you for joining us to this community effort and provide high quality services!
Please visit our website to see the full list of Providers from both sides of the Border. Or call us at (928) 315-7910 for more information of our Programs.

CAPAZ-MEX is the most comprehensive option for the uninsured residents of Yuma County!
CAPAZ-MEX is a Private Medical Discount Network created by Regional Center for Border Health, Inc. aimed at helping the uninsured and underinsured residents of Yuma County receive affordable healthcare services on both sides of the border. Members can receive up to 65% off* medical services from our participating providers.
SOMERTON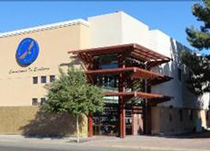 Regional Center for Border Health, Inc.
214 W. Main St.
Somerton, AZ 85350
Phone: (928) 627-1120
Fax: (928) 627-8315
SAN LUIS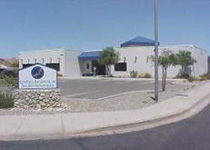 San Luis Walk-in Clinic
1896 E. Babbit Ln.
San Luis, AZ 85349
Phone: (928) 722-6112
Fax: (928) 550-5466